The weekend after we got back from London was The Big Baby Shower. It totally snuck up on me, and I definitely had mixed emotions about the event. Everything was just lovely, everyone was SO nice and genuinely happy for me. And holy cow there were a lot of gifts! (but isn't that the point, really?) I really never thought I'd be the recipient of one of these things. Other people have baby showers... those fertiles... I'm just glad I didn't cry!
The cake! (thank you Krista)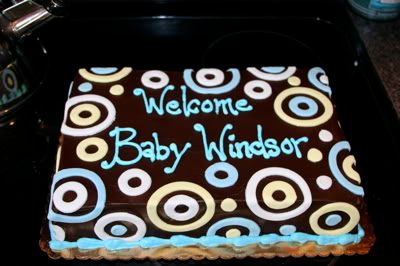 (some of) the decorations (thank you Cynthia)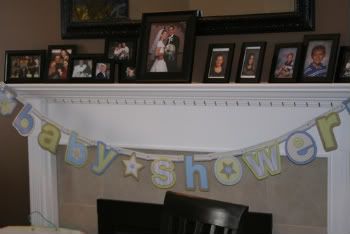 The requisite profile belly pic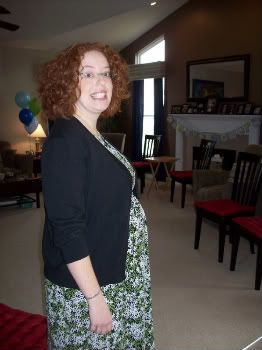 The haul. I'm so glad it all fit in the car.