Here are this morning's peesticks: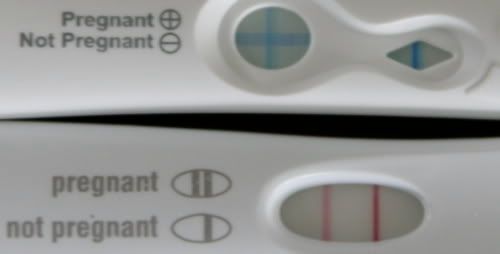 I went in for my beta this morning. It only took the tech 2 tries today. (That's a good thing!) I probably won't hear anything until late afternoon because of the time difference between here (Ohio) and Colorado.
I'll update as soon as I hear ANYTHING ! ! !